Easy 5 minute diy laundry detergent without borax. There's no soap grating, it's really cheap to make, and it's all-natural. A very effective laundry detergent for sensitive skin.
(Disclaimer: This post contains affiliate links. I may earn a small commission if you make a purchase, but you will not be charged a penny extra! And mama, I never recommend products I don't love or believe in.)
Easy DIY Laundry Detergent Without Borax
Laundry.
The never-ending chore.
There always seems to be clothes to be washed, clothes to be folded, or clothes to be put away. And if it's not clothes, it's towels or bedding.
And don't even get me started on laundry during potty-training season. Or stomach flu season.
We spend a lot of time with that washing machine, don't we?
Upfront honesty: I have no magic secret that makes the chore of laundry disappear. I don't have 5 tips to never do laundry again (trust me, I wish I did).
But what I can help with is the cost and the quality of the soap you're using for every. Single. Load.
Hello, Homemade Laundry Detergent!
It all started with my sensitive baby
When my first born was barely 6 months old, he broke out in hives.
Bad.
After talking with his pediatrician and doing a ton of research, we had to change diet, lotions, body wash, and laundry products.
Before this, I never really thought too much about how laundry detergent would affect our bodies.
I never thought about the effect of those detergent products on my skin.
And I never really thought about how our skin absorbs 100% of what we put on it.
What we put ON our skin can impact our bodies similarly to as if we were ingesting it. We can poison ourselves from the outside, in.
Ummm…
Terrifying.
This has changed the game of everything for me. This drives me to DIY products like nobody's business.
Related Post: How to Make Your Own Antiviral Disinfecting Spray
Related Post: 6 Ways to Tell If Your Essential Oils Are Fake
What's so bad about store-bought detergent?
Oi.
Unless you're buying natural laundry detergents, the most commonly used laundry detergents contain components that can cause:
respiratory illness
eye irritation
cancer
endocrine disruption (causing hormonal imbalance)
I want none of those things for my family, and I doubt you do, too.
That little ingredient called "fragrance" in your laundry detergent alone can cause a myriad of health problems.
"Fragrance" is a word that is used as an umbrella for many companies. They don't have to disclose what ingredients are in their "fragrance" and it can range from natural to synthetic.
Most large name companies are using synthetic.
According to Dr. Axe, it can be a mixture of unidentified ingredients that are carcinogens, allergens, neurotoxic chemicals, endocrine disruptors, respiratory irritants, and environmental toxicants.
No wonder research is showing that the laundry room is the most toxic room in our households.
That's just under fragrance.
It makes me so sad that that "clean laundry smell" can actually be killing us.
I seriously cried when I realized this.
The smell of Tide was my favorite.
I'm sorry if I'm ruining your day! It's OK to cry like I did.
What's in your laundry detergent?
The Environmental Workers Group has a website found at ewg.org, and it is an amazing resource for finding out how different household products rank for health and environmental issues.
And I love that EWG uses an A, B, C, D, F grade scale. We can all relate to that!
A=Best option.
F=Worst option.
Easy.
So, products that have low concern based on their transparency and disclosure of ingredients get an A. Products that won't disclose any information on ingredients are have known carcinogens or environmental hazards fare worse.
Unfortunately, a lot of top brands have an F rating. Including Tide (cue tears).
This is very important: just because something claims to be natural, does NOT mean it automatically gets an A.
I was surprised by some of the products that I thought were natural.
Turns out they can get away with a lot under "umbrella words."
If you find yourself needing to purchase pre-made laundry detergent, I really do recommend using Grove Collaborative. They carry many of the safer laundry options and have competitive pricing.
Not ready to make your own detregent?
This is a great pre-made option that has a grade A.
DIY laundry detergent without borax
Based on researching ingredients through the EWG website and other resources, I've created a laundry blend that is safe and effective. Yasssssss!
And did I mention that it's a powder, so it's ridiculous easy to throw together?
You don't have to grate a single bar of soap.
Here's the break-down of what's in this homemade laundry detergent
Baking Soda
Baking Soda is found in crystalline form in nature, making it environmentally friendly
It is a deodorizer, which, hallelujah, clothes desperately need (at least in my house)
Baking Soda is a gentle exfoliator, which helps scrub stains out of material
It softens water to enhance the effectiveness of the detergent
Washing Soda
Washing Soda is essentially plant ash, called sodium carbonate or soda ash, making it safe for the environment
It helps to remove grease, oil, and various other stains out of material
It is abrasive, which is a good thing when getting grime out of laundry
Washing soda treats hard water, similarly to baking soda, aiding in effectiveness
Baby Oxi-Clean
It only contains two ingredients (sodium percarbonate and sodium carbonate aka soda ash)which are derived from nature, making it very environmentally friendly
Sodium percarbonate, which breaks down into hydrogen peroxide, is a natural bleaching and lifting agent that is safe for colors
Sodium percarbonate also kills germs and lifts blood stains well
OxiClean also contains soda ash (see washing soda), which we already know has great cleaning power as mentioned above
Sea Salt
It almost goes without saying, but salt is a naturally derived mineral, making it a healthy option for the environment
Salt works as a catalyst for other ingredients, boosting their cleaning and deodorizing effectiveness
It is a scouring agent, giving some good scrubbing and thus softening action to the detergent
Salt brightens colors, removes yellowing, and helps fade perspiration stains
It also aids in keeping your washer clean by helping eliminate mildew
On the EWG website, all of these ingredients score an A (except for sea salt…but that's because they didn't rank sea salt…because…well…it's salt).
Cloth Diaper users: We use this homemade laundry detergent with cloth diapers and haven't had any problems. It does a better job than most detergents I've used previously for cloth diapers. If you want to add essential oils into your laundry detergent, I would make a separate container without for cloth diapering needs. There are differing opinions on the use of essential oils
Cost breakdown
OxiClean Baby: $7.82 for about 6 cups
Arm & Hammer Washing Soda: $3.97 for 7 cups
Baking Soda: $7.57 for 24 cups
Sea Salt (purchased in bulk): $1.26 for 6 cups
Total upfront cost of all ingredients: $10.80
BUT WAIT! There's more. Each item makes at least three recipes. And each recipe does 112 loads.
Cost breakdown per recipe:
OxiClean Baby: $1.30
Washing Soda: $1.18
Baking Soda: $0.63
Sea Salt: $0.42
Total per recipe: $3.53, or 3 cents per load!
I'm pretty ecstatic about them numbers right there.
This homemade laundry detergent is so gentle on our skin, environment, and wallet, AND does a fantastic job cleaning our nasty clothes, too.
I may not LOVE the actual chore of laundry, but I'm pretty much in love with this laundry detergent.
After washing clothes, you can ditch the fabric softener and use dryer balls like these: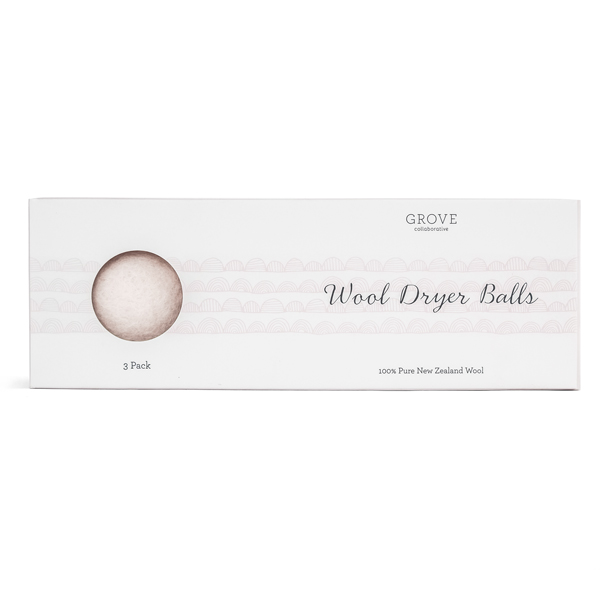 DIY Laundry Detergent Without Borax
Easy 5 minute DIY laundry detergent without borax. There's no soap grating, it's really cheap, and it's all-natural--a very effective homemade laundry detergent for sensitive skin.
Materials
2 cups baking soda
2 cups washing soda
2 cups sea salt
1 cup Baby Oxi-Clean
Optional: 15-30 drops of essential oil like lavender, orange, tea trea, or peppermint
Instructions
Combine baking soda, washing soda, and Oxi-Clean together in a gallon size container with a tight lid.
Add salt on top and drop in essential oils, if using, in the salt for better distribution and absorption.
Put lid on container and shake until all ingredients look well combined.
To use, add 1 Tablespoon per load for front-loaders or 2 Tablespoons per load for top-loaders, following your washer's directions for powder detergent.
Wash as normal!
Do you have any laundry tips that make your life easier? Help a mama out!
Interested in more homemade products?