Need a last minute gift for that natural-loving Mom in your life? Here are 8 ideas for nontoxic, budget-friendly, healthy Mother's Day gifts she'll love!
Disclaimer: This post contains affiliate links. I may earn a small commission if you make a purchase, but you will not be charged a penny extra! And mama, I never recommend products I don't love or believe in.
Mother's Day is fast approaching! If you are still looking for the perfect gift for your mom, grandma, or wife, here are some of my favorites that can get to you FAST!
Don't have Amazon Prime?
Click below to start a free trial so that those Mother's Day gifts get here on time and for FREE
Did you know Amazon has a discounted Prime membership for EBT and Medicaid card holders?
If that's you, you can sign up by following the link below
8 Last-Minute Mother's Day Gifts Ideas
For the natural-loving mama
When you're a natural kind of gal, or your mom is a natural kind of gal, it can take a little more work to find gifts she'll love. I mean, generally you can't go wrong with chocolate of some kind (check out my personal favorite …so good), but you can't just give a bouquet of chocolate for every holiday (or can you?). To mix it up, here are my top choices that are non toxic and can get here in a jiffy.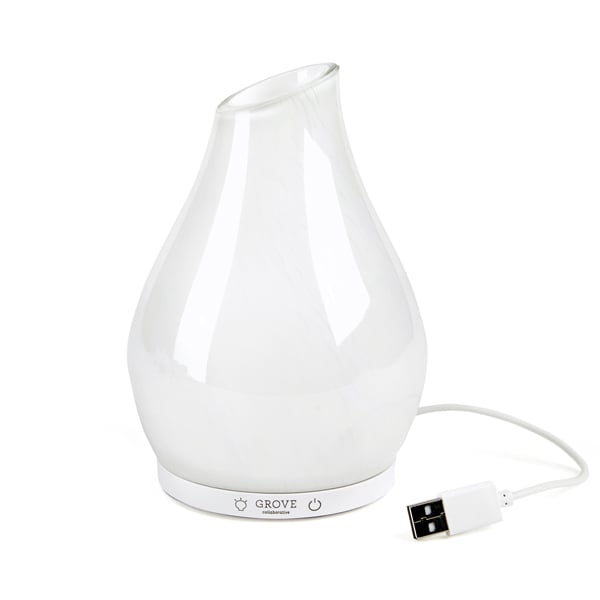 Does your mom need to de-stress? Grab this diffuser along with lavender, peppermint, and lemon essential oils to help her unwind! Grove Collaborative has some great organic essential oils that are so affordable. It's almost crazy. They honestly have one of my favorite peppermint essential oils I've ever tried.
Right now Grove is actually giving this away as a FREE gift with your first purchase of $20. So you could get Mom some of those organic essential oils and diffuser AND this set! Now she'll really feel spoiled…and could totally have her own spa day.
Someone tell my husband to do this for me, please.
Is your mom a fan of make-up products but not the toxins in them? It's hard to find natural make-up that actually works and looks good, but this one does. Clove + Hallow is a natural make-up company that has Clean 15 ingredients and is cruelty free. Their Lip Glaze is award winning and packed with good things like jojoba oil, vitamin e, and shea butter.
This perfume is one of the most affordable ones I have found that smells amazing without synthetic fragrances. Pacifica uses natural ingredients and is also cruelty free. The roll-on perfume is genius for moms on the go. It fits perfectly in a purse and is great for a quick dab to freshen up while out and about.
This watercolor print by Paula is an instant download! Just grab a frame from Amazon like this one, print your picture, and add a bow!
How cool is that? Convenient, classy, and affordable.
Is your mom a coffee lover? Tea lover? You can actually do both with this. Just buy loose-leaf tea and/or ground coffee, and this gift is a wrap. My favorite thing about this Mother's Day gift is that it's practically indestructible. Perfect for busy moms who have a tendency of dropping things (like me).
Nothing says "I love you" like a kitchen gadget! I used to try to avoid buying my mom things to cook or clean with. I wanted to buy her things that would spoil her, not add more work for her!
But then I became a mom and realized sometimes those kitchen and cleaning gadgets are, like, THE BEST gift ever. My mom can't stop raving about her Instant Pot we got for her. If it's in your budget, get one for the woman you love.
If you're looking for a DIY gift for your mama, this is a great one! It's an easy homemade lotion that is perfect for sensitive skin, face, body, and eczema. Just use that Amazon Prime for a cute container like this one to store it in.
There you go. My top 8 Last-Minute Mother's Day gifts.
May you have a beautiful time celebrating.